The UDI database was officially launched on December 10, 2019. And the data sharing function of the database will be opened on March 31, 2020. It can be used by the public, medical device manufacturing enterprises and medical institutions for query and use in three ways: query, download, and interface docking.
1. Data Query Function
In order to facilitate the public inquiry, the homepage of the UDI database has set the query function and advanced query (shown in Figure 1) to meet the user's multi-condition and multi-angle query requirements. The details of the data query are displayed according to the different features of the product identification (shown in Figure 2), and auxiliary functions such as folding or unfolding of the query data, downloading, printing, and historical version records are also set.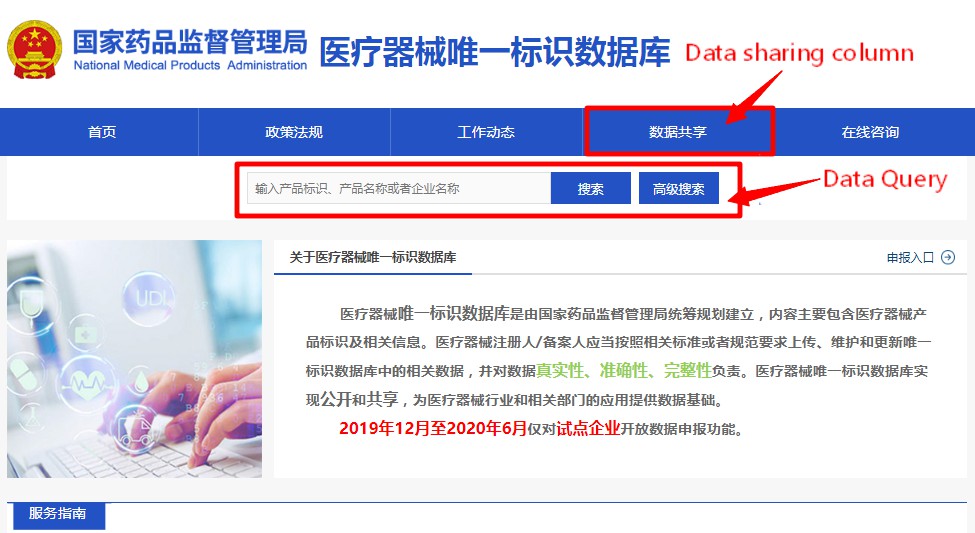 Figure 1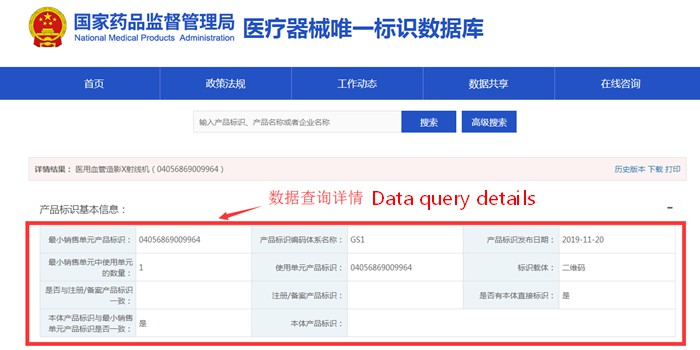 Figure 2
2. Data Download Function
The UDI database is set up with a data download function. Click the "Data Sharing" column on the homepage to enter the "Data Download" function page (shown in Figure 3). It provides full, monthly, weekly, and daily batch data package downloads, as well as data packages' creation time, number of data, file size, etc.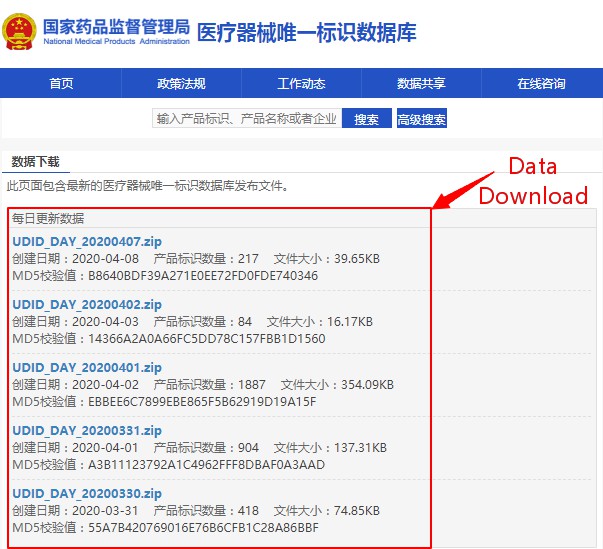 Figure 3
3. Data Interface Docking
UDI database has set up the interface docking data sharing method. Click the "Data Connection Instructions" column on the homepage, fill in the connection application online, and obtain the connection authorization code. Download the latest version of the "NMPA Medical Device Unique Device Identification Database Sharing API Standard Document" (shown in Figure 4 and 5), and develop the docking function according to the document requirements. After the joint debugging test is passed, users can obtain data through the interface.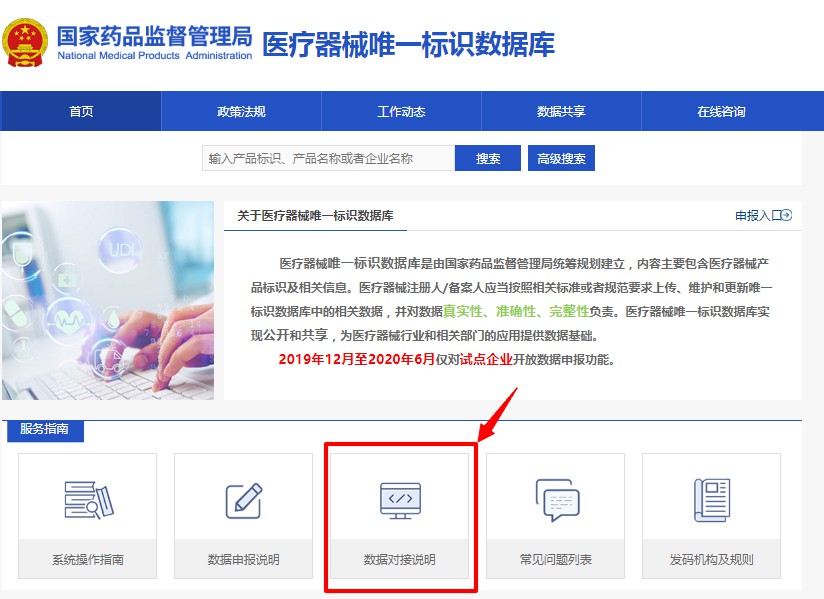 Figure 4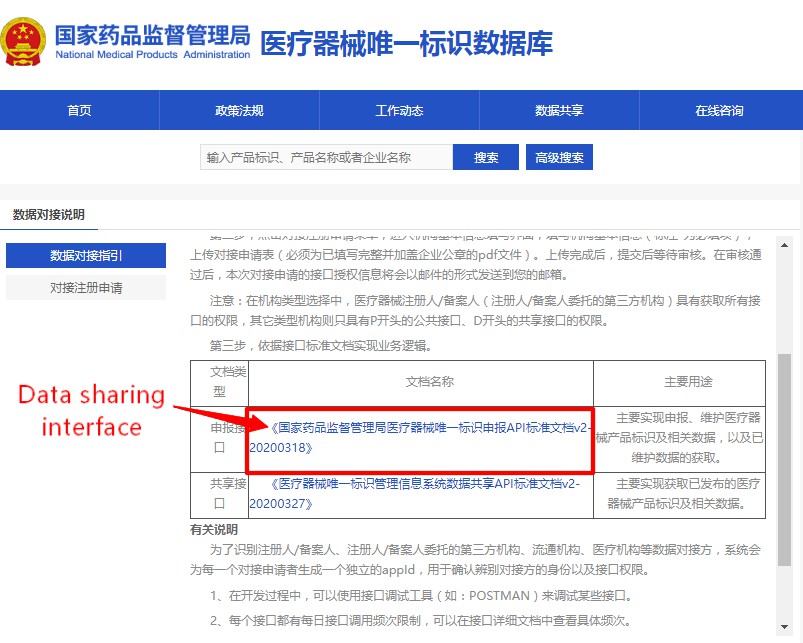 Figure 5