Recently, the new version of the Medical Device Supervision and Administration Regulations has been solicited for comments. On May 11, the General Office of the State Council issued the "State Council's 2019 Legislative Work Plan". The administrative regulations to be formulated and revised include: Food Safety Law Implementation Regulations (Revised), Swine Slaughter Management Regulations (Revised), Medical Device Supervision and Management Regulations. (Revised), Cosmetic Hygiene Supervision Regulations (Revised), etc.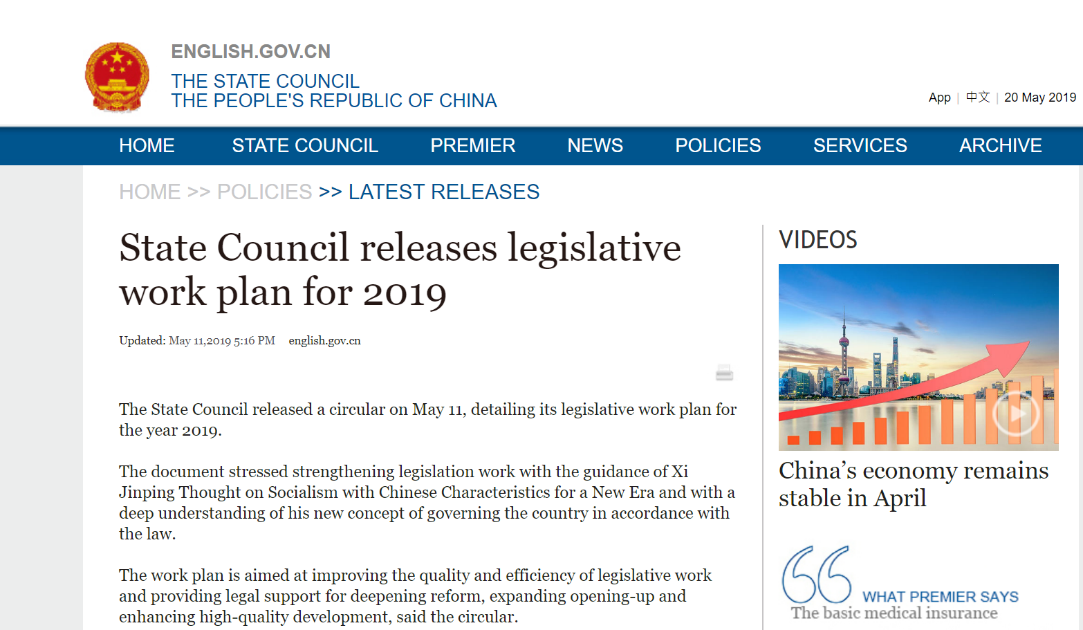 CIRS expects that the medical device supervision and management regulations will have the following changes:
Ÿ MAH will continue to pilot and is not expected to be completed before the new regulations are released.
Ÿ The requirements of the NMPA for clinical evaluation will be more stringent
Ÿ Product testing will be cancelled
Ÿ The NMPA will issues more policies to encourage innovation
Ÿ The supervision of medical devices by the NMPA will be further enhanced
Ÿ The regulations of the NMPA will be more complete
China Medical Device Regulation Related Resources provided by CIRS:
Ÿ China NMPA Medical Device Filing and Registration Consulting
Ÿ Clinical Trial Consulting
Ÿ Medical Device GMP System Assessment
Ÿ China Medical Device Regulation Training
Ÿ Guideline: Medical Device Registration in China
Ÿ Annual Report: Medical Device Market in China