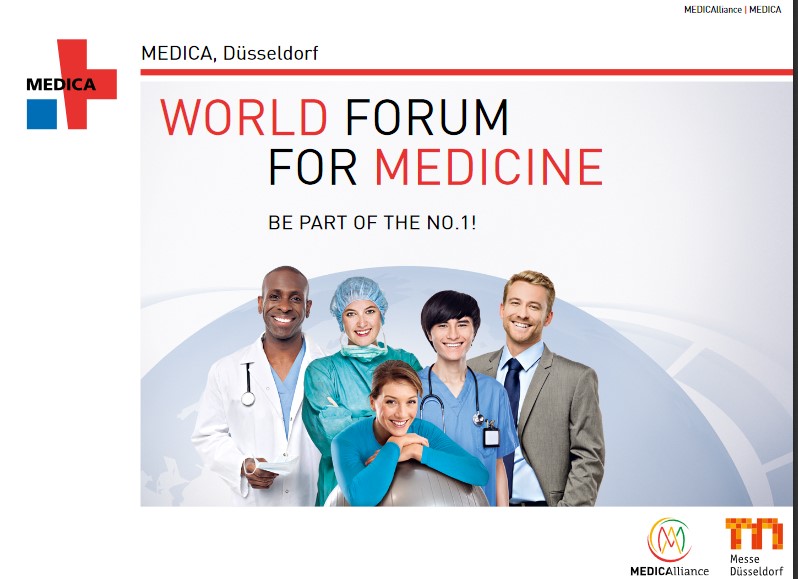 On behalf of CIRS, Mr Edwin Wen, the general manager of CIRS Group and Ms. Shuo Wang, the BD manager of medical device BU, will attend MEDICA 2018 - World Forum for Medicine, which will be held on Dusseldorf, Germany from 12 - 15 November 2018.
MEDICA is the world's largest event for the medical sector with more than 40 years history. Rising life expectancy, medical progress and the growing awareness of the people for their health are helping to increase the demand for modern treatment methods. The exhibition is divided into the areas of electromedicine and medical technology, information and communication technology, physiotherapy and orthopedic technology, disposables, commodities and consumer goods, laboratory equipment and diagnostic products. The Medica is held in conjunction with the world's largest supplier fair for medicine, Compamed. The event is the largest medical trade fair in the world - in 2016 it attracted more than 5,100 exhibitors from 70 countries in 17 halls. Furthermore, each year, leading individuals from the fields of business, research, and politics grace this top-class event with their presence - naturally alongside tens of thousands of national and international experts and decision-makers from the sector. An extensive exhibition and an ambitious program which together present the entire spectrum of innovations for outpatient and clinical care.
Welcome to make an appointment and meet with our experts during the MEDICA 2018.
At a glance:
Location: Medica - The world's leading trade fair for the medical sector
Where? Messe Düsseldorf
When? 12-15 November 2018
You can already make an appointment at Medica by e-mail at: wangshuo@cirs-group.com
We look forward to hearing from you!